At the age of 15, Robinho was personally picked out and praised by Pele as the 1970 FIFA World Cup winner was confident that Robinho had what it takes to be his own successor but after a string of underwhelming seasons with various European clubs, Robinho could never truly live up to the expectations.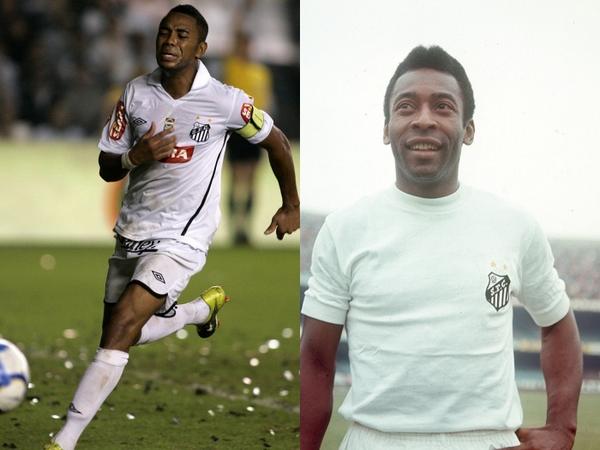 After making his way through Europe and not making any truly memorable performances, Robinho eventually returned to Brazil and he recently talked about his time in different top class clubs as well as what it's like to being hailed as the next Pele.
During a recent interview, when Robinho was asked about being hyped as the next great footballer, he replied by saying:
"In the beginning it was very difficult because Pele is incomparable, there's no way you can compare yourself to someone who hit 1,000 goals, played in four World Cups and is rated as the greatest footballer ever. I have to thank everyone that was by my side during the early years, because I was always very well guided during my time in the academy at Santos, and then when I got into the senior team I had my coach Emerson Leao taking care of me, too.
He once told me: "You are a great player. You can look like him, but Pele is Pele and Robinho is Robinho." Of course it was nice to be compared to him, but I always had it clear in my mind that I had nothing on Pele. There will never be another footballer quite like him"
The 2009 FIFA Confederations Cup winner continued on by saying that Real Madrid showed more interest in signing him and that's why he eventually opted to make a move to the Santiago Bernabeu back in 2005.