Brazilian attacker Robinho was one of the best young players in the world when Real Madrid snapped him up during the 2005 summer transfer window. He had a relatively good season during his debut season as a Real Madrid player. Robinho scored 14 goals in 37 appearances in his first season at Real Madrid.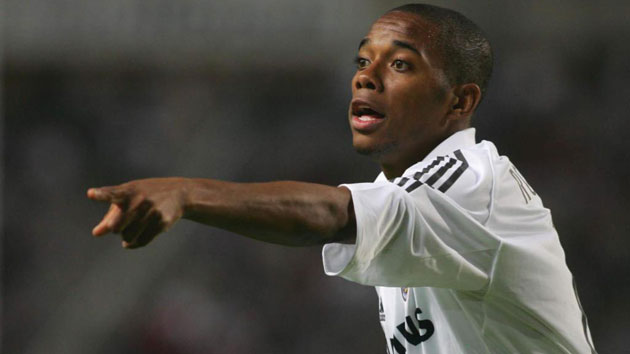 In his second season as a Real Madrid player, Robinho started the first few months of the season as a regular substitute under Italian manager Fabio Capello. He was named the best player in the first El Clasico of the season in the league, but it was unable to convince Capello that he deserves to start in his team. It was until after the winter break that the Brazilian player began to enjoy being a starter once again at Real Madrid and he went on to play an important role in the club winning the La Liga title. It was already the third league title of his career after winning two league titles with Santos where he started his career before Real Madrid signed him.
Despite winning the league, Fabio Capello was dismissed and replaced by German Bernd Schuster. He started his third and final season as a Real Madrid player well under new manager Schuster before injury struck. In total, he had 11 goals plus eight assists in the Spanish La Liga in addition to the four goals he scored in the Champions League. He had a superb first half of the season under Schuster before picking up an injury at the start of the second half of the season. Robinho was unable to help Real Madrid to see off Italian club AS Roma in the Champions League as a result of the injury. He returned from injury to play his part in securing the La Liga title ahead of resurgent Barcelona.
Robinho left Real Madrid after three seasons to sign for Chelsea in the summer of 2008 in a £32.5m deal.